This is why we all need to be carrying, so we don't become victims. You never know when someone is going to come in and start shooting. We are our own first responders and need to protect ourselves and our families.
HERE'S THE STORY FROM SUNCOAST NEWS, LINK TO THE ACTUAL ARTICLE CAN BE FOUND BELOW.
SPRING HILL — A female shooting victim is hospitalized in critical condition after a male suspect shot her at the BioSpine clinic on Mariner Boulevard on Monday morning.
According to Denise Moloney, the Hernando County Sheriff's Office's Community/Media Relations Manager and PIO, the woman was taken by helicopter to the hospital.
"It is believed that the two individuals are known to each other," Moloney said
The alleged assailant was taken by ambulance to a local hospital and is in guarded condition.
The names of neither the suspect nor the victim were released, in the Sheriff's Office's interpretation of Marsy's Law. Moloney said the names would be released later.
She said the Emergency Communications Center began receiving 911 calls at about 10:29 a.m., regarding an active shooter in the BioSpine facility at 7101 Mariner Blvd.
"They were reporting shots fired in the building," Moloney said.
People ran from the building and into neighboring buildings, and deputies arrived 2½ to 3 minutes later.
"They formed an entry team, and they did a methodical search of the building. They located a male suspect in the rear of the building, and they took him into custody at about 10:36," Moloney said. "He had shot one person, a female."
The suspect also was shot during the incident, she said.
She emphasized that the male suspect was not shot by law enforcement personnel. "We did not engage him," Moloney said.
She said she didn't know if the suspect shot himself, or whether he was an employee or patient. She said she didn't know if the female victim was a patient or an employee.
There is an active investigation, Moloney said, and deputies are interviewing witnesses. The forensic team is taking evidence, she added.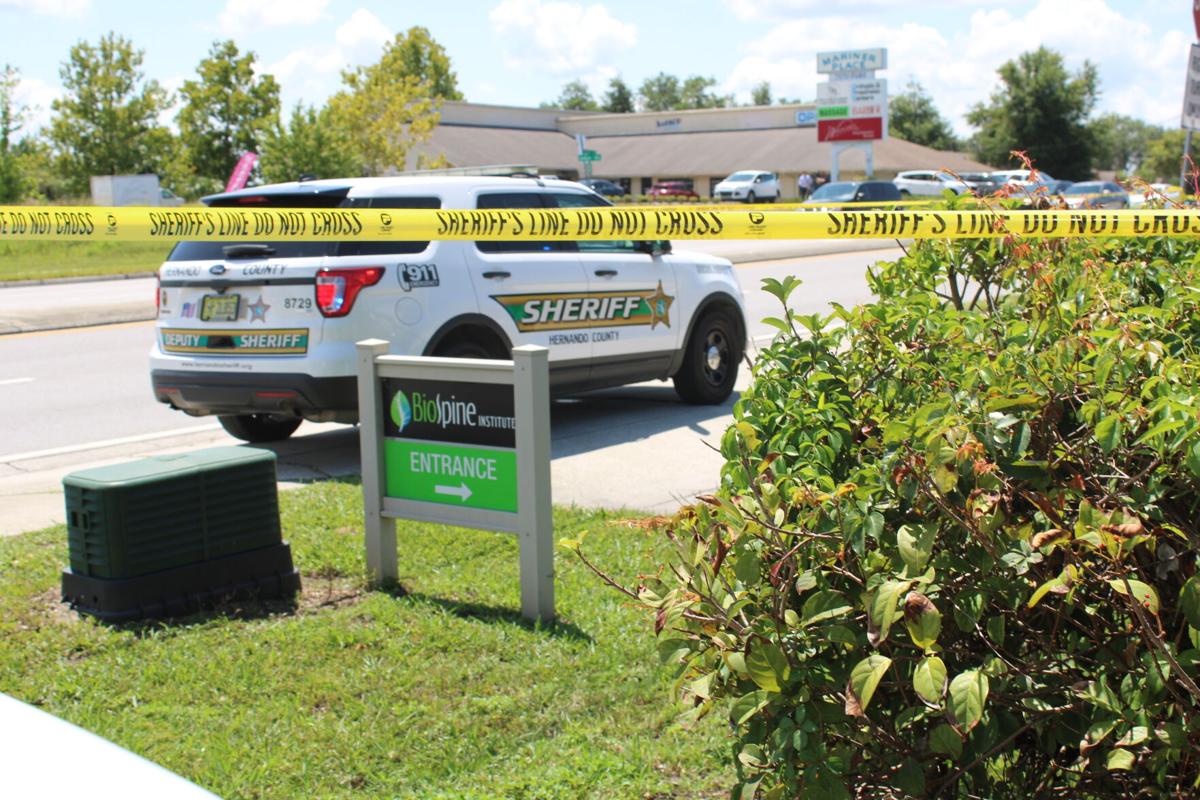 https://www.suncoastnews.com/crime_crashes_fires/gunman-shoots-woman-at-spring-hill-clinic/article_e51b2eb8-ee37-11eb-b42e-ff0526c30662.html